presented by Gaynboston
for lovers of the male
package
THIS WEB SITE CONTAINS PICTURES WITH A GAY MALE
AUDIENCE IN MIND, HOWEVER, ALL ARE WELCOME. IF YOU
ARE OFFENDED BY THIS TYPE OF ENTERTAINMENT, PLEASE LEAVE NOW.
THERE IS NO NUDITY ON THESE PAGES, SO IF YOU ARE NOT INTERESTED,
PLEASE CLICK ON THE ARROW
to enter,
click on the bulge !
this page has been viewed

times!
18 U.S.C. Section 2257 Compliance Notice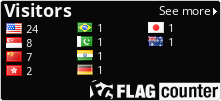 be sure to check out other sites by clicking on the links below when you have finished visiting here